TSplus is a great tool to access your business apps from anywhere.
However, you want to make sure both your servers and your data stay safe when you connect.
That is why we put the Security of your connections at the center of our strategy for innovation.

Our security add-on RDS-Knight is the right weapon to protect your servers against attacks of all kinds.
It offers up to 6 powerful protections that can be deployed and managed with just a few clicks.

The short video below reviews, in less than two minutes, features and assets of this great protection tool: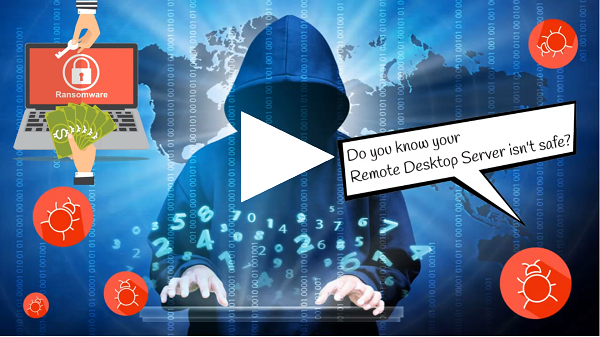 RDS-Knight is constantly updated for a complete attack-prevention tool. The latest additions include:
Higher performance for Homeland Protection and Working Hours Restriction.
New setting for Working Hours: Automatic session logoff at the end of the authorized period.
Full compatibility with Windows Server 2008.
Improvement of the Events Log with new right-click actions.
Introduction of a System Audit .
We announced in our previous emailing that the TSplus 12.40 update integrates one of the core features of RDS-Knight as a native security feature for your Web Applications Portal: TSplus Lockout.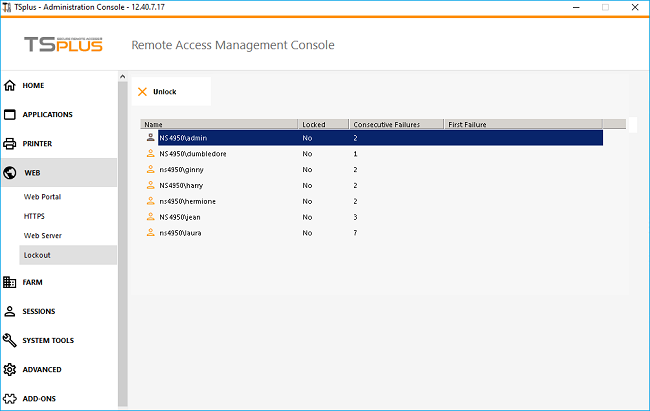 It monitors failed login attempts on the Web Portal and temporarily prevents the user from connecting after several failures during a defined interval.
The thresholds for the monitored login interval and the duration of the lockout period can be easily configured by the Administrators in the "Advanced Settings" tab.
This change is reflected in RDS-Knight new 4.2 version: RDS-Knight Security Event Log now displays a "Lockout" event every time a user enters wrong credentials on the TSplus Web portal.
In the meantime, Brute-Force Defender keeps blocking IP addresses after several failed login attempts, regardless of the username.
This brings a double layer of protection for your TSplus Web Portal!
Download the latest TSplus and RDS-Knight Update Releases to enjoy optimal Security.
Go to these documentation pages about TSplus Lockout, RDS-Knight as well as our Release Notes page with our products Changelogs for more details about the new features.


⇒ Read the latest Press Releases about Terminal Service Plus Products Updates: