Since Version 12.40 was released, TSplus' development team has been working on new improvements regarding the pillars of their Remote Desktop solution: quick deployment, easy administration and strong security. Read on for a quick overview of the new features included in TSplus 12.40's last update, published on July 12.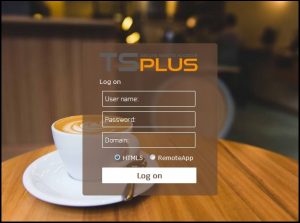 TSplus Version 12.40 focuses on simplifying Management Tasks for Admins. With the merging of Connection Client and RemoteApp setups, the development team has brought an important improvement in this matter.
Another step into Simplifying RDP Administration
TSplus' latest update makes another step in that direction with a new feature that will make App Publishing easier than ever. Administrators can now use the AdminTool to group apps into folders, then assign the full folder to a single user or a group in a click. This makes permissions management for multiple apps easier to manage and makes targeted deployment of groups of apps a breeze.
The folders are displayed in the most optimized way according to the program used: Floating Panel, Application panel, Taskbar, Folder panel, Web portal and mobile apps.
​TSplus 12.40 Introduces "Lockout" Security
For years, Security has been at the core of TSplus' deployment. In this purpose, RDS-Knight and 2FA add-ons have been developed to enhance both the prevention and protection against cyber attacks on RDS servers. With the version 12.40 update, TSplus goes further. Operating as a native TSplus feature, the "Lockout" protection for Web Portal will please all users of the HTML5 Remote Client.
Lockout monitors failed web login attempts on the TSplus server. It logs attempts and automatically blocks the source IP address of the failed attempts. From the easy-to-use management console in the Web Tab of the AdminTool, Admins can check and edit the list of users blocked from the TSplus Web Portal after entering the wrong credentials several times. The threshold for IP blocking can be configured by the administrator, and IP addresses can be quickly unblocked and whitelisted with a simple right-click.
RDS-Knight latest 4.2 release is included as a trial version in TSplus. It greatly enhances the essential Working Hours protection with better performance and a new feature to make permissions management a breeze. To know more, check the changelog: https://docs.terminalserviceplus.com/RDS-Knight-Changelog.html
​TSplus V12 for Beginners
For new TSplus users, or longtime users who have just recently discovered the new interface, the Marketing team has created a 'Getting Started' tutorial video to make this first introduction as smooth as possible (see video enclosed). The video is included in the latest update and will be displayed at the very first connection after installation. In five minutes, it illustrates the fast and easy setup process and explores some of the new workflow and feature improvements that TSplus Version 12 offers.
TSplus latest release also includes numerous fixes and other nice enhancements which can be reviewed in detail in the changelog: https://docs.terminalserviceplus.com/TSplus-Changelog.html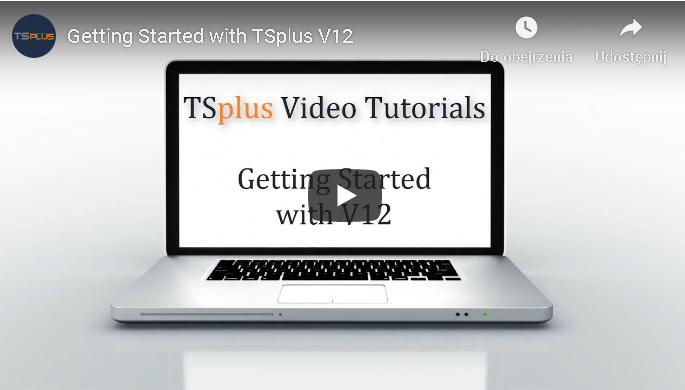 Source: Terminalserviceplus.com