This month, the International President of TSplus John Davies will meet Rich Yu, CEO of Cogito in Beijing. The two leaders will take this opportunity to finalize their plans to kick off the second phase of TSplus distribution in China.
It's been almost a year since John Davis first met with Rich Yu to talk about adding TSplus Remote Desktop solutions in Cogito's product catalog in China. Since then, things have progressed quite well.
TSplus and Cogito Join forces in China
Cogito Software is a high-tech enterprise devoted to the design, development, and marketing of software products. Entering the Chinese market in 2000, Cogito is based in the Beijing University of Sciences and Technology district. Thanks to its strategy of cooperation with high-end IT manufactures, Cogito has successfully developed a strong network of over 2000 resellers and 40,000 users China. Major western IT actors such as Citrix, Java and Teamviewer have already entrusted Cogito with their local distribution. For obvious reasons John Davies has also chosen Cogito as the right partner for introducing TSplus to the Chinese IT market.
With its Remote Access solution offerings ranging from RDP to HTML5 connection client and Web Application Portal available on any device, to Security tools like Two Factor Authentication and Ransomware protection, TSplus has high potential for success in this enterprise.
Introducing TSCom to Chinese IT market
Cogito Software and TSplus have announced a long-term agreement in 2019, giving the exclusive distribution of "TSCom", a rebranded – and adapted to the local consumers needs – version of TSplus.
Cogito team has spent the last few months working on the creation of marketing material, logo and the local website dedicated to their new TSCom solution. John Davies will pay a visit to Rich Yu next week in Beijing with a double objective: confirm their business goals and set the next strategic steps for TSCom kick off.
TSCom solution is already available in the most updated version: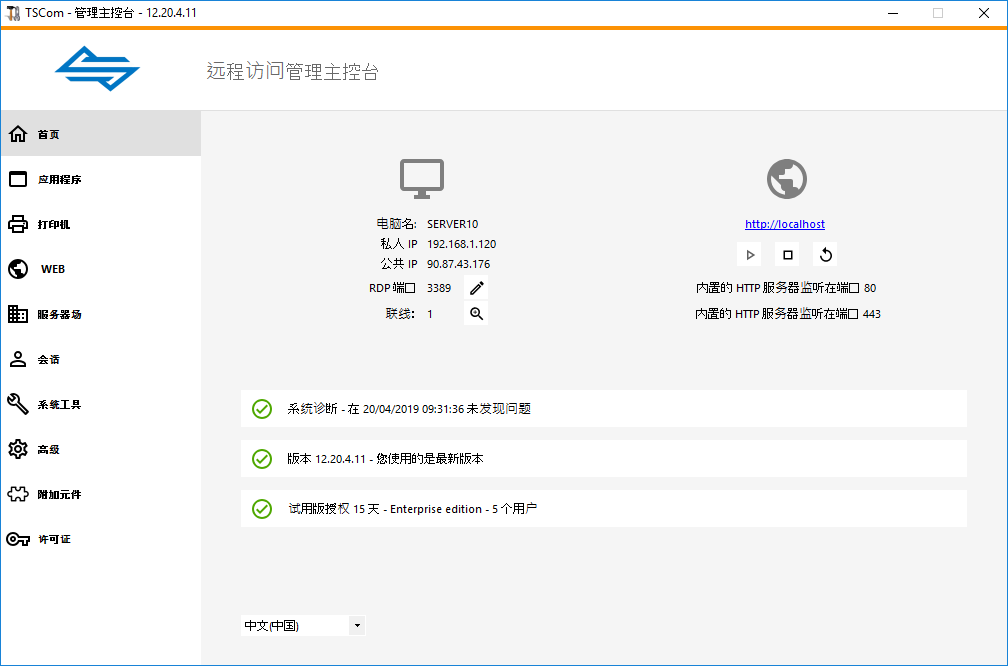 TSCom soon available in Chinese market!
The website will be released soon. Stay tuned for more information!
For any interest into TSplus' distribution for the Chinese market, please visit tsplus.cn, www.tsplus.hk or directly contact TSplus Asia Sales Director at adrian.foo@terminalserviceplus.com.