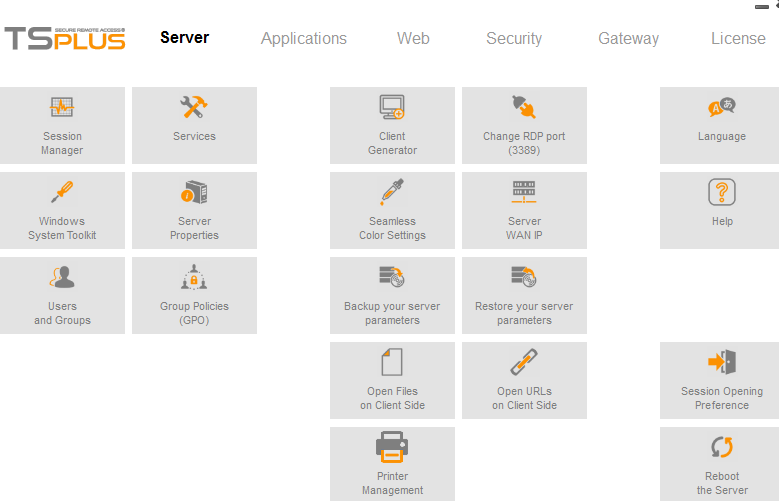 We updated the new version of TSplus tonight.
This is our comment for this new version:
This is a corrective release.
During the past week several issues created troubles to customers updating their former releases of TSplus. This Update is addressing these issues and hopefully will avoid them to continue.
When updating, sometime, the changed HTTP/HTTPS port was turn back to the port 80/443 This is fixed now.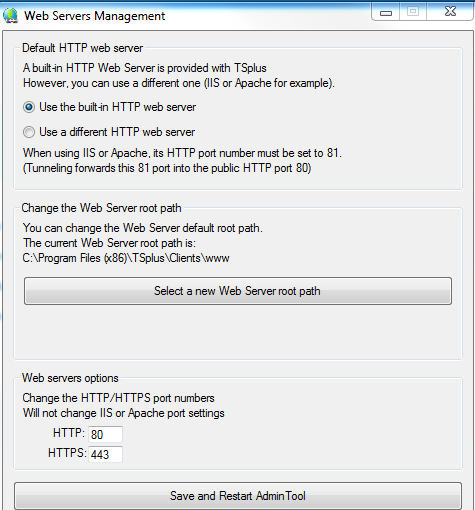 When updating and changing the RDP port number, the new port number was blocked by the Windows firewall. This is fixed now.
On W10/2016, to support RemoteApp over 16 concurrent users we did disabled the capability to reconnect a disconnected session. Now this will be limited only for RemoteApp session when more than 14 concurrent session are already running.
On W10/2016, the new WinXshell was published for users (not admin accounts) right from the first connection. The WinXshell is still not completled as we want it to be and customers claims that it is not what they wish. To avoid problem, but to keep the benefit of being able to start more than 16 "full Desktop" on these systems we now do display it only after 12 open sessions. Also, For not English systems, this release of WinXshell is displaying the text using the system language. On this specific important matter, we expect to complete a good solution in November.
On the AdminTool Session Preference tab, the capability to enable/disable the WinXshell alternative to the Windows Shell was not available. It is fixed now.
In the Advanced security tab, requesting to block RDP client connection was also blocking HTML5.
It is fixed now One comment: If, after downloading and applying this Update Release, a customer having change the RDP port (3389) have a problem to connect using, for example a RemoteApp client, the solution is simple:
Change the HTTP port –> apply, restore the HTTP port –> apply. Doing so the proper rule on the Windows firewall will be added and the problem will be fixed.