Again, this time in the spring season of 2022, TSplus was recognized and won the Top Performer Award by SourceForge and Slashdot. SourceForge is the largest and most popular software development portal in the world, collecting reviews and summaries of IT solutions, while Slashdot is a partner site with its own catalog of software and business services.
TSplus , the developer of user-friendly and cost-effective solutions for remote access, application delivery, remote support, and server security and monitoring, was once again announced the Top Performer by SourceForge in the spring edition of the competition.
This award recognizes exceptional companies and products that have received a significant number of positive user reviews, making them one of the highest rated products on SourceForge. TSplus has been proudly holding this prestigious title for over a year and hopes that the high standard of products and services will keep it on the podium for many years to come.
"We're happy to announce this year's outstanding Spring 2022 Top Performers," said SourceForge President, Logan Abbott.
"TSplus constantly proves that their users love their products line and support service, as evidenced by the significant amount of five-star user reviews."
SourceForge President, Logan Abbott
In order to be recognized as Spring 2022 Top Performer, each winner must have received enough highly rated user reviews to place the winning product among the top 10% rated products on SourceForge. This is the clearest testimony to the highest quality that TSplus wants to provide to its customers.
Ultimately, TSplus is also listed as a Trusted Provider and Top Performer on Slashdot, a SourceForge partner site.
Dominique Benoit, President and Founder of TSplus commented: "At TSplus, we are excited to receive the SourceForge Spring 2022 Top Performer Award. We do our best to provide best-in-class software, and we're gratified to see our users rewarding us with outstanding reviews. We're honored to be valued by our customers and to be recognized by SourceForge as a reliable company and partner. "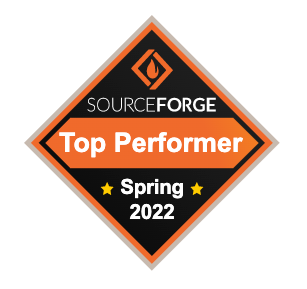 To learn more about TSplus, check ou website www.tsplus.eu . Every TSplus product can be downloaded for free for a 15-day trial period.