In 2020, TSplus promises to keep its good resolutions: providing you with smart and powerful solutions, taking good care of your security and ensuring efficient customer support.
To start the year on a positive note, TSplus has released a new update.
The 12.60 release includes all the improvements and fixes released in previous versions and begins preparation for LTS 12 (Long Term Support version).
Compatibility and Session enhancements TSplus is now compatible with Windows 10 20H1 and Workstation Printers Redirection is now granted with latest Windows versions.
Changelog: You can now directly access and consult TSplus Changelog from the AdminTool Dashboard.
Applications Publishing Display: It is now possible to display or hide the logoff button on the TSplus Floating/Application Panel, Folder Panel and TaskBar.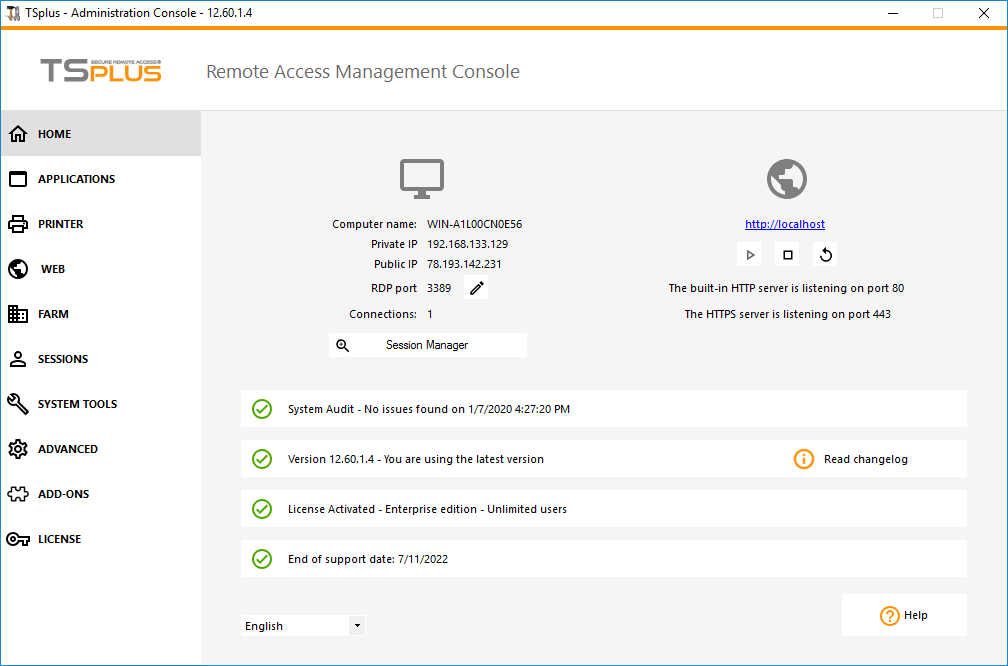 For more information, check the TSplus and go to TSplus Documentation.