TSplus Enterprise edition offers the full range of TSplus Remote Access technologies – advanced management and deployment tools designed for efficient integration into an enterprise environment:

– The TSplus Gateway Portal enables access to multiple TSplus servers.
– A unique load- balancing system
– An efficient Servers Farm manager.

With the recent update released on Monday, November the 24th, the TSplus team continues to improve.
The 12.50 version comes with some great enhancements:

Customers using TSplus Enterprise Edition will be pleased by the introduction of the "View and Control" buttons for an easy shadowing of remote sessions!
Just allow the feature in Windows GPO and then select the sessions you wish to monitor and/or control.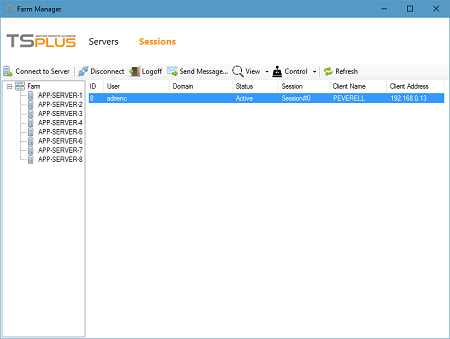 In the Portable Client Generator, the following features were added:
Increased security by limiting credentials saving only to the username, or by totally preventing it.
Improved Client's readability on different Windows systems by using the new "Encryption V2" which will automatically choose different ways to encrypt.
Control where the generated Client is installed by browsing the desired path at the bottom of the Generator dashboard: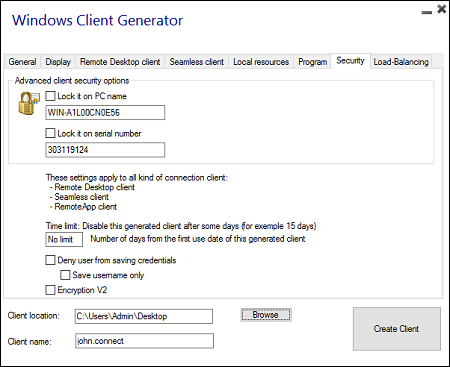 Strengthen your control on the user environment by selecting which disks can be accessed during a remote session with a generated client.
This new setting has been added in "Local Resources" and by default allows all disks.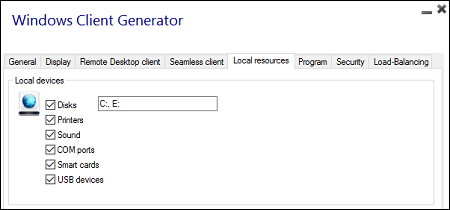 TSplus 12.50 is offering all of this and more! Check the Documentation and Changelog to stay up to date on the most recent changes.