TSplus Advanced Security Version 5 delivers a brand-new ransomware protection able to stop any attack and save important data.

It uses cutting-edge technology and smart strategy based on the analysis of the current trends in cyberattacks to anticipate and respond to any new form of ransomware.
Now, Cyber-criminals are starting their malicious work by exfiltrating data and eliminating backups prior to encrypting files.

Stop Ransomware Attacks and Recover Important Data with TSplus Advanced Security Back-Up Files!

Our cybersecurity program for TSplus provides a double protection:
Efficient ransomware detection and quarantine.
Automatic system back-up for easy files recovery.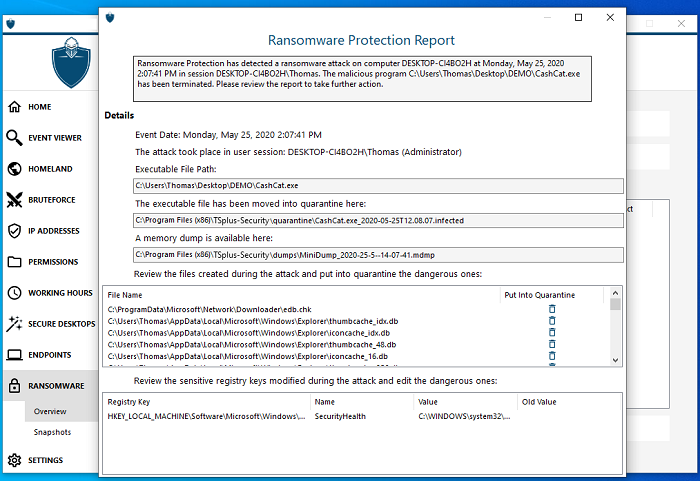 To benefit from TSplus Advanced Security and our suite of powerful companion tools, purchase our flagship product: TSplus Enterprise.
Download the latest release.

For more information, check the Release Notes and Changelogs and Online Documentation.

⇒ Read the latest Press Releases about Terminal Service Plus Products Updates: