The TSplus team is proud to reveal RDS-Knight 4.2 latest improvements. It offers a powerful solution for your servers:
Homeland Protection, included in both Essentials and Ultimate editions, has been strengthened to more aggressively filter any attempt to connect from unauthorized countries.
This change constitutes a significant step toward an even more reliable and future-proof RDS-Knight. However, it is also far less CPU-greedy!

Using country based whitelists, the feature lets administrators quickly and easily restrict incoming connections to the countries only necessary for your business operations.
Visible Action: The Security Event Log displays immediate detailed notification for every blocked IP. A simple right click allows to unblock them.
Fast Parametring: The AdminTool offers a modern, ergonomic interface where adding or removing countries is a matter of a click. A central list gathers all IPs for a quick edit.
Reliable Protection: The IP list per Country is frequently updated for the best response. The feature is also optimized for a minimal CPU consumption!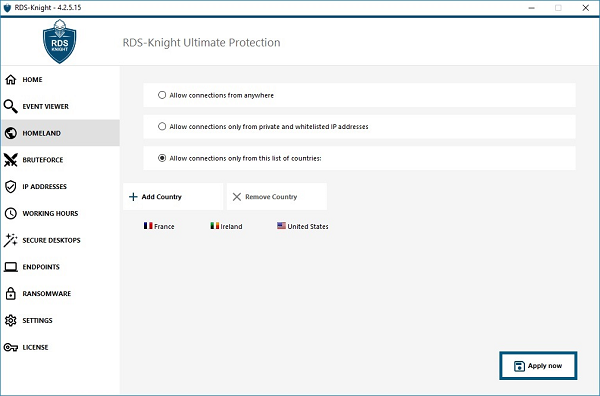 Working Hours Restriction provides a great new setting: Administrators can force the session logoff when authorized time slot is over.
This means that the feature can now be configured to limit Users' access in two ways:

Prevents sessions opening outside of defined working times.
Forces automatic disconnection when the defined working time comes to an end. The warning message is fully customizable, as well as the delay before disconnection.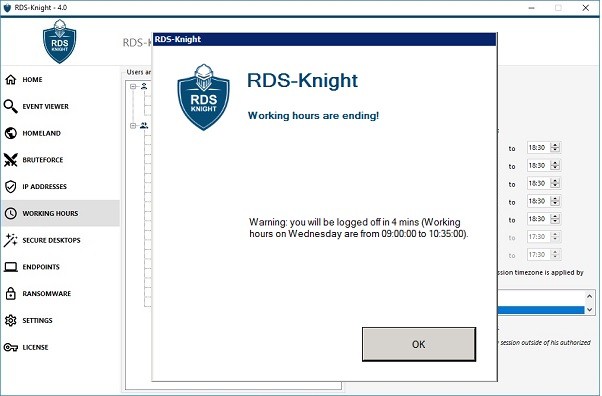 With RDS-Knight 4.2, Administrators have the power to control Remote Desktop connections and usage over time to prevent abuse and suspicious behaviors.
Plus, every action taken by Working Hours Restriction and Homeland Protection is recorded in the Security Event Log.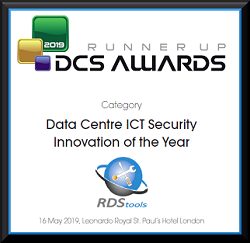 RDS-Knight's Runner Up for Data Center ICT Security Solution in 2019!

Download the latest version now and benefit from 15 day free trial.
RDS-Knight 4.2 full integration with TSplus 12 latest update provides a secure, total package remote access solution.

⇒ Read the latest Press Releases about Terminal Service Plus Products Updates: