Your organization is using remote desktop services to make data and business applications accessible from anywhere, at all times.

This is great to cut IT costs and bring flexibility into your operations. But what if your employees do not use this resource the optimal way?
What if, instead of cost and time saving, your servers are overloaded, the network is saturated and the memory starts to be insufficient?

Virtual and physical monitored servers ARE THE BEATING HEART of your whole business. You need the right tools to predict and avoid any issue that could harm your production.

Server Genius helps enterprises optimize their production by monitoring RDS Servers, websites and remote sessions.
Server Genius provides detailed metrics on key performance data and includes an efficient email and pop-up alerts system.
Server Genius shows exactly where the problem is, regardless if it's at the server, network, or application level.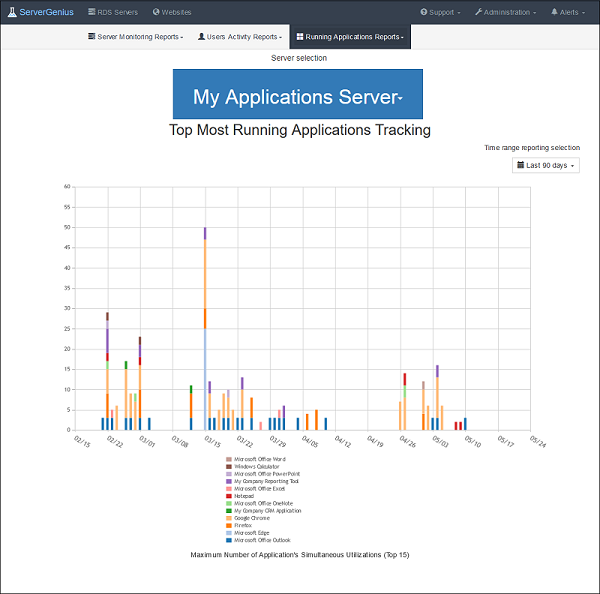 With a quick look at the web interface, you can check which user or app is the top consumer for various server resources, and at what time of the day.
It's quick to install, always accessible and easy to understand without technical knowledge.

Download Server Genius and better manage IT capacities with the highest level of availability for all devices 24/7.
For more information, please visit our website.