This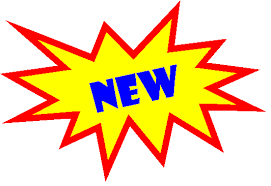 release is including several major enhancements and it is nearly what
we will get with the upcoming release 9.70
– New Security option: The administrator can decide that using the Web
Portal / HTML5 is mandatory. In such case, users will not be able to
connect using mstsc or a generated client.
– New nice feature: If a user connect from an IPAD or a Smartphone, the
RemoteApp radio button is no more displayed.
– New nice feature: For web file transfer, the administrator can now set 2
different folder on the server. The Upload folder to tell from what Folder
the user will select the files to upload. The Download folder, to tell
where, on the server, the downloaded files will be stored.
– New nice feature: If a user click on one button the HTML5 top menu, the
top menu is automatically closed. To enable this new feature you must set to
true the variable:W.newMenuHideOnClick = true; //When new menu used unroll
the menu after clicking on buttons.
– New feature: Software editors can now read the following registry value to
know what device and what browser have been used to open a HTML5 session.
HKCU/Software/Webdata
– Floating Panel enhancement: The display of icons in the new Floating Panel
is much more clear and nice looking. Also, the Floating Panel cannot be
moved by the user outside of the left side of the screen boundaries.
– Farm Manager: This exciting new feature is becoming more advanced. Soon it
will be the "must have" complete Farm management wizard and from the Gateway
you will able to handle every aspect of a TSplus farm.
– FlexiCloud license update problem: We had last week one trouble from our
DNS service provider. Sub problem hardly happen but we did change the code
to prevent such annoyance to happen again.
– Latest release of HTML5: It include a better detection of user devices,
several fixes and the best practice to use 64 bits Java capabilities.
– This release includes 2 new rebranded version of TSplus.
– All know errors fixed during the past 3 weeks are included into this
release
The download links are unchanged:
Full setup program: DOWNLOAD
Update Release patch: UpdateRelease