At TSplus, we strive to provide value on a global level. One of the ways we do this is by regularly updating our software – but not just with the latest technical improvements.
It's just as important to stay on top of the little things that can directly influence ease of use and administration.

This approach was highlighted by the most recent updates to TSplus Advanced Security.

In addition to adding technical functionality like performing TSplus Backup and Restore from the command line, TSplus has also provided quality of life updates for our global audience.

Starting with Version 5.2, we have updated and strengthened our Geo-IP blocking scheme with new additions to the database used to resolve IP addresses with country of origin.
This makes it harder for bad actors from known trouble spots to get into the network.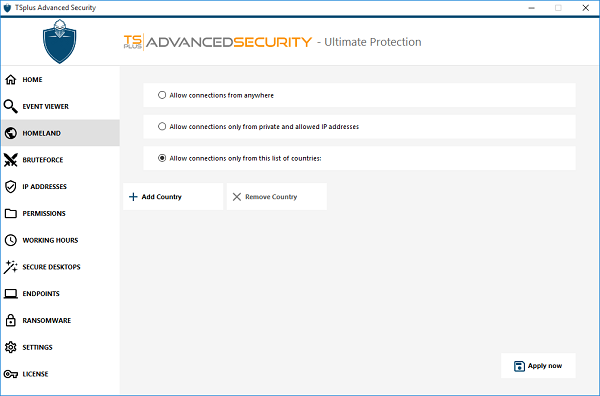 We have also included a number of feature improvements to streamline administration.

An advanced view to add and manage users and groups from every accessible domain has been added.
An updated email alert system built into our Ransomware Protection tool enables immediate response in case of an intrusion attempt.
New command line options make automating the backup and restore process on your TSplus server easier than ever.

We remain committed to safety and security of your remote access networks.

The details of those updates can be found here:

Thank you for being a valued TSplus customer.


⇒ Read the latest Press Releases about TSplus: