As the year ends, we think about all we are grateful for. Our relationship with our customers and partners is one thing we treasure.
Thanks to your support, 2019 was a very successful year for TSplus and its line of Companion Tools.
We were able to exceed our goals and expand our services because of your constant loyalty and helpful feedback.
You can expect more from TSplus in 2020. The TSplus release 14 is coming soon! We suggest you to watch our latest video featuring TSplus Two Factor Authentication, a great new security companion tool for your Corporate Web Portal: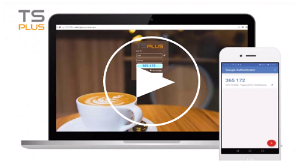 Thank you for the opportunity to serve you reaching your goals, and we look forward to contributing to your success in 2020!

Happy New Year !