Network Monitoring is a necessary IT task, especially if your company uses Windows RDS or any Citrix-like solution to publish business applications.
Even if you have the best Remote Desktop system, there are times when you may face technical problems. Active monitoring of your critical infrastructure can minimize downtime by catching warning signs before they become big problems.

To ensure that your network runs smoothly, you need an efficient monitoring solution.

Server Genius is a secure, easy-to-use and real-time web-based solution which helps identify and explain network issues on an organizational and technical level. It monitors Network and RDS servers 24×7, ensuring that all essential remote apps and systems are operational and functioning correctly.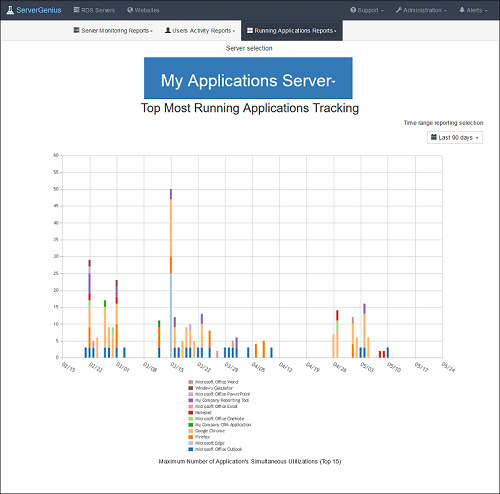 The Dashboard – Provides a basic overview of the status of all RDS servers – including active sessions and consumption metrics. It also shows the status of monitored websites with a regularly updated response time monitor.
Built-in Reporting Tool – Compile historic information into easy-to-read and colorful graphical reports.
Alerts and Notifications – Administrators can be notified by email and browser pop-ups in case of problems, or when certain performance or resource consumption thresholds are reached.
Server Genius helps Administrators streamline daily management, maintenance and monitoring processes in order to improve operations, reduce and mitigate risk, and cut costs.

Download Server Genius 15 Day trial now and discover problems sooner and fix them before they impact your business – Reduce downtime and improve compliance!
For more information, please visit our website.