For the past 10 years, TSplus has offered Remote Desktop solutions designed to provide secure remote access from anywhere.
Today, TSplus enables organizations to deliver fully functioning virtual Windows desktops and the applications that employees need, on any type of device.
It allows users to be productive anywhere by providing a Windows desktop experience accessible via web browser from workstations, tablets and Smartphones, regardless of the Operating System.
Recently, TSplus was acknowledged by the Silicon Valley tech journal, CIO Review magazine, as one of the 10 Most Promising Citrix Solutions Providers in 2019.
CIO Review is a leading technology magazine. It carries a reputation as a trustworthy knowledge source and sharing platform for executives, experts, IT buyers and other decision- Makers focused on new technology trends in the market.
Every year, CIO Review selects 10 promising businesses who offer exceptional Citrix Solutions.
Interviews with their leaders are then compiled in one Special Edition. John Davies, our founder and President, was invited to share the story behind TSplus – Who we are and how we became a leader in Information access and security.
"In the modern age of the Internet, where users expect quick access to their applications and data, TSplus offers a valuable solution, enabling users to connect and work with freedom", – states John Davies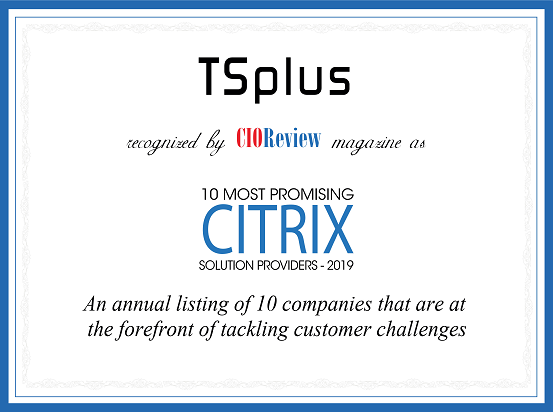 Read the entire article or download the PDFversion.
Following the publication of this article, we have released a new light-hearted video that illustrates some of the challenges facing by today's businesses, and how the remote access solutions offered by TSplus can help.
It shows how, by simply setting up TSplus on the head-office server, organizations can make their Windows applications WEB Accessible, without a single line of programming script.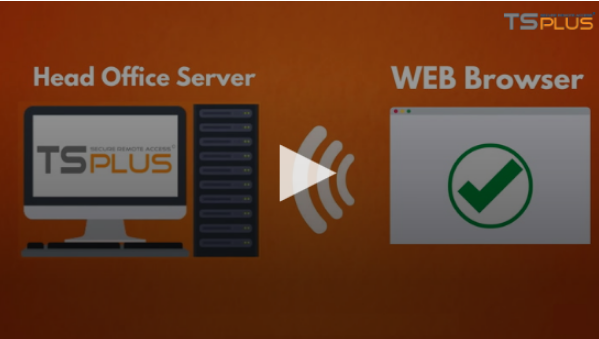 ⇒ Read the latest Press Releases about Terminal Service Plus Products Updates: