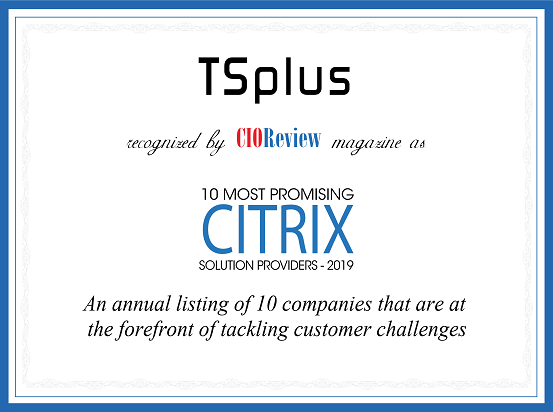 CIO Review is a leading technology magazine. It carries a reputation as a trustworthy knowledge source and sharing platform for executives, experts, IT buyers and other decision-makers focused on new technology trends in the market. Every year, CIO Review selects 10 promising businesses who offer exceptional Citrix Solutions. Interviews with their leaders are then compiled in one Special Edition. 

John Davies, our founder and President, was invited to share the story behind TSplus - Who we are and how we became a leader in Information access and security.

Read the article on their website or Download the article in PDF format.